Tips to Creating an Inviting Patio or Deck
For many of us, our deck or patio becomes another family or dining room for the summer. If it doesn't, then you really must expand your world and enjoy this wonderful part of your home. My family eats most of our meals on the patio when the weather is good. Not only do we love being outside, but it makes clean up so easy! No wiping down the table or sweeping crumbs off the floor. Nature takes care of all of that for me. If your outdoor space is under-utilized or uninspiring, read on for tips for making it useful and breathing in new life.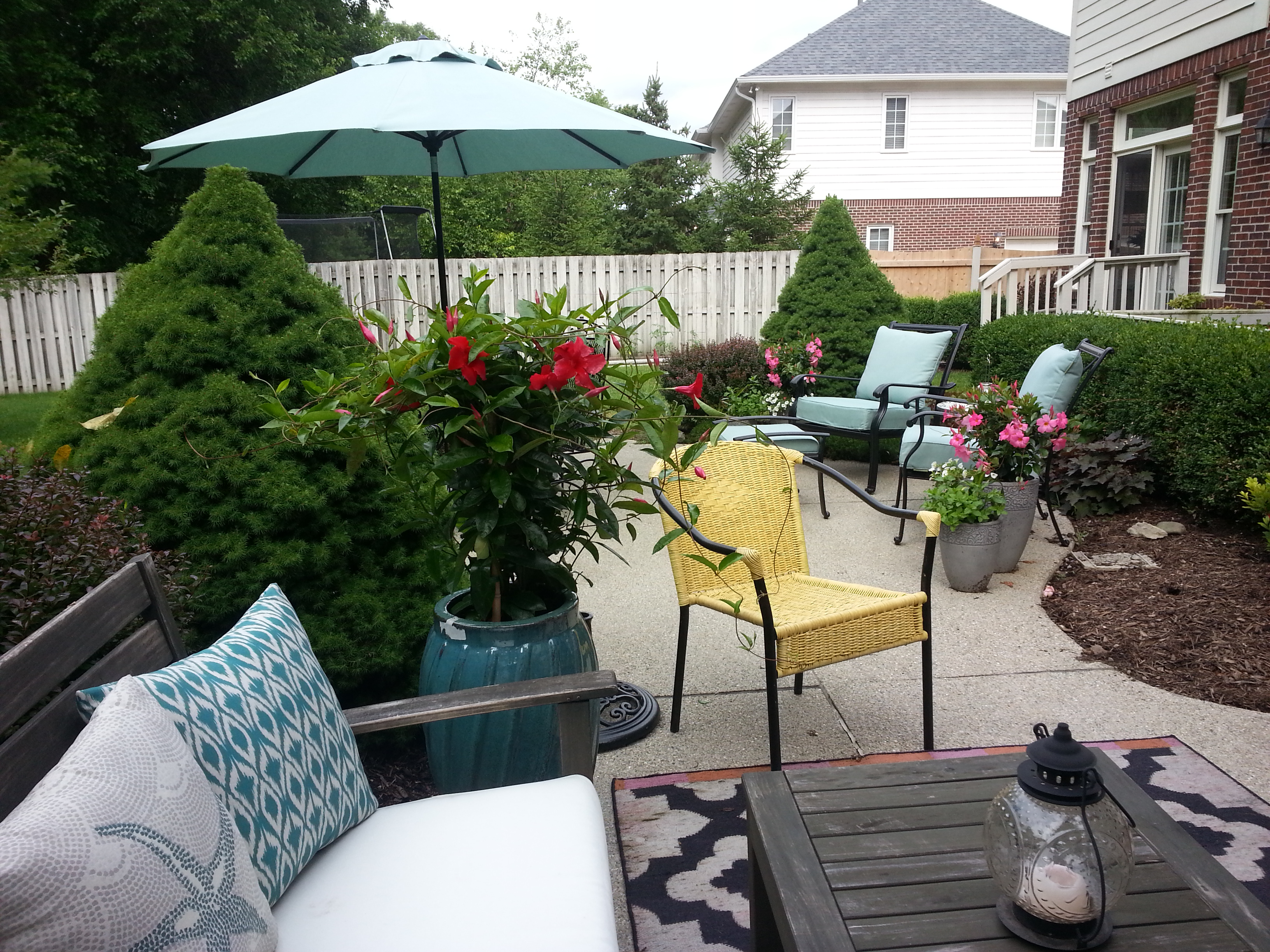 Dining: A functional dining table is a must and I highly recommend something that has holes in the top. What? Yes, a metal mesh or woven-looking top is the easiest to handle. Rain, spills, dust, and food fall right through it so you don't have to wipe it off every couple of days. Glass table tops are a huge pain and always look like they need to be cleaned!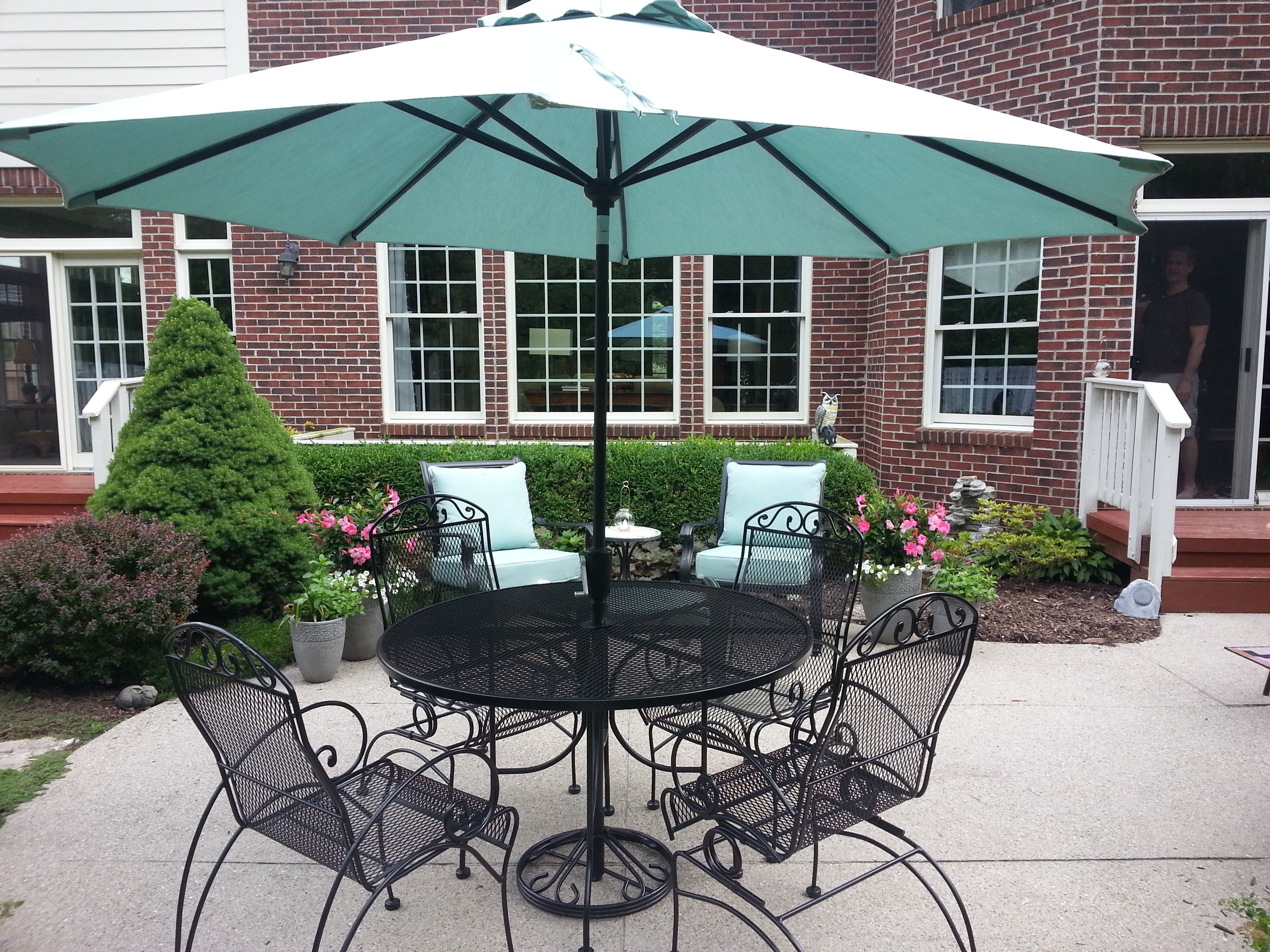 Reuse & Recycle: If you can rehab your old patio furniture, do it! I sprayed all my 15 year old green metal furniture a glossy black and got new cushions from Target. That saved me at least $1000. It does take time and you have to prep the metal, but the results are worth it. To do this, get a wire brush to scrub off any rust. Next you want a good spray primer (I use Rustoleum), then spray on the color. Make a nice big outdoor space to do all your painting so the fumes don't get to you. Cover the driveway with a large tarp and watch where the overspray is going! Know that two coats are a must. Maybe more. Also think about spraying old pots to color coordinate and make them look new again.
Comfort: I highly recommend a couple of comfy chairs or bench where you can sit with your spouse, friend, or neighbor and share a margarita or two (or three). Two chairs with a small table in between is perfect. World Market is a great source for these and won't break the bank. Watch for coupons or sales!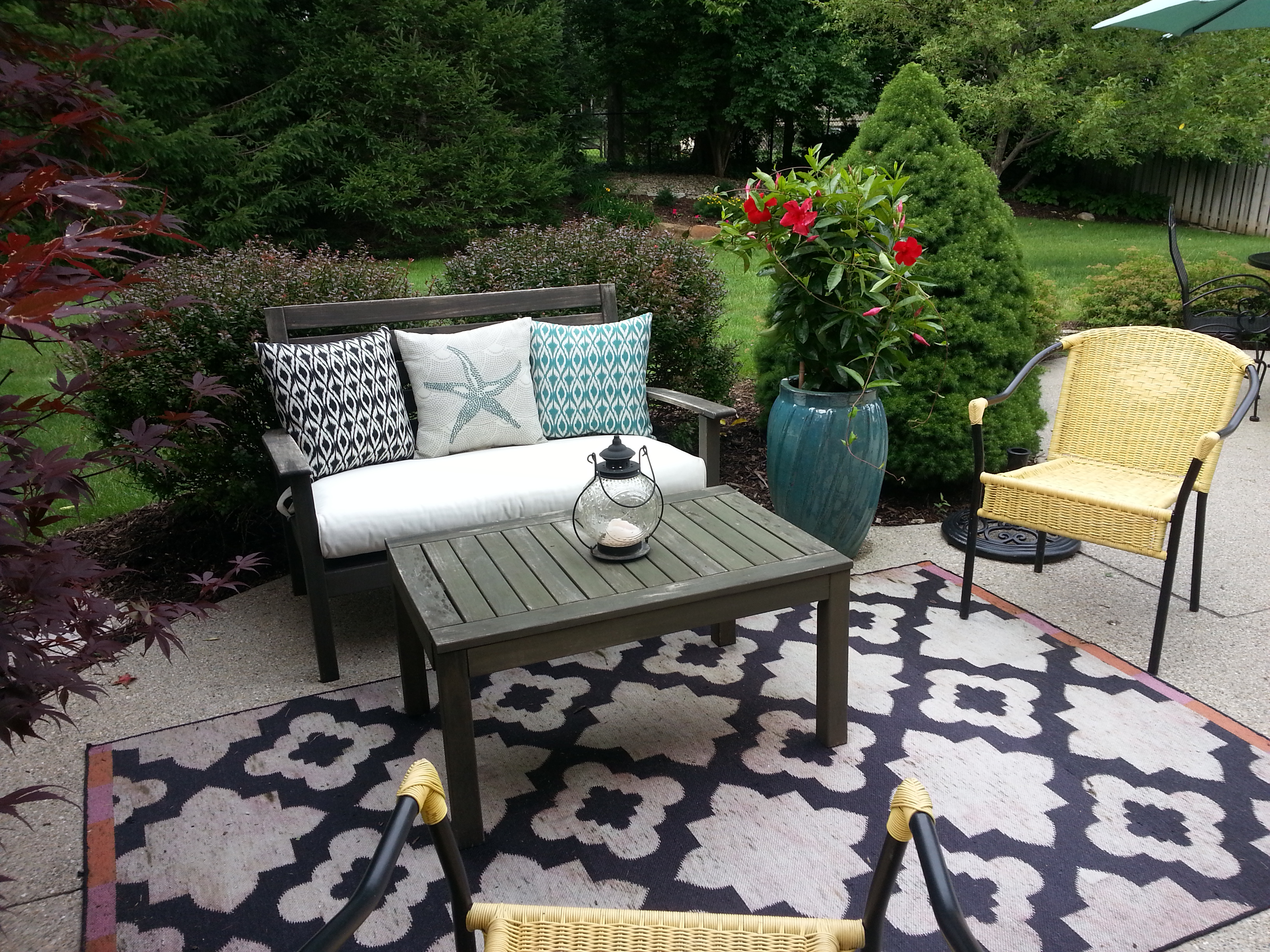 Plants: A patio must have flowers and foliage to enhance the outdoor experience. Large pots have the most impact. I do three big ones around the patio and place a couple of small ones next to them here and there. I only use easy flowering plants – minimal-to-no pruning required, drought tolerant. If you have at least a half day of bright sun, get mandevilla or hibiscus from at Walmart. These have gorgeous blooms and they get big – lots of impact for no work. I love them. Splurge and buy them for all around the patio and you will get lots of attention and people will think you're a real green thumb. Ha!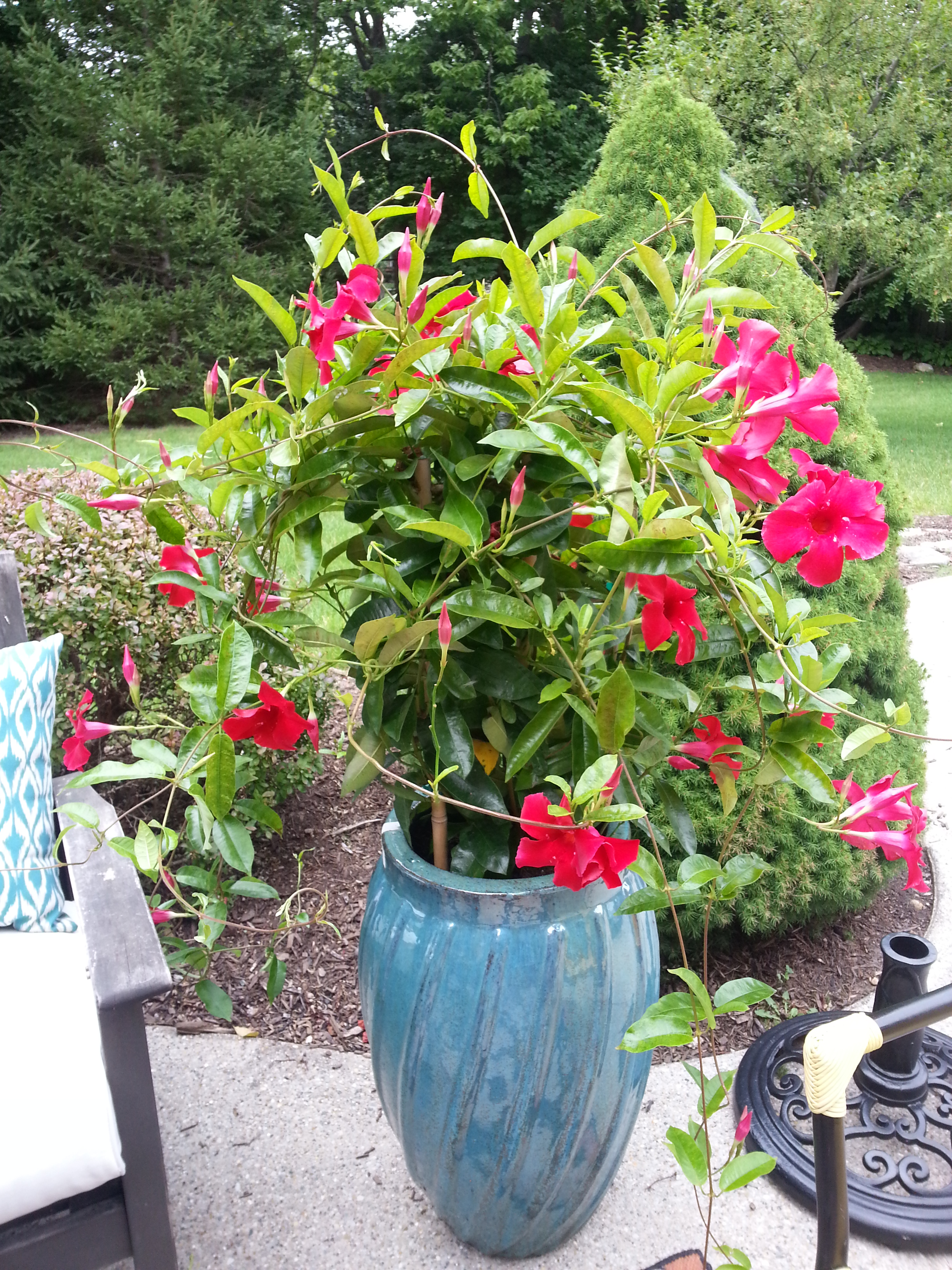 Serenity NOW: This is just icing on the cake for creating a more Zen feeling! Everyone loves hearing a babbling brook. You can have a fantastic water feature installed by the pros for big bucks, or just buy a small fountain at your local home improvement center for about $100. These are great for squeezing in among your shrubs and I recommend placement near a door so you can hear it inside as well. The pumps run on electricity, so make sure an outlet is easily accessible. To make them look more natural, make sure there is foliage around them, not just a fountain by itself. I have a cute little faux stone fountain that blends into the hostas. It is essential to keep the fountain running regularly and spray it often with the hose to keep the water somewhat fresh. You don't want this to be a breeding ground for mosquitos.
Decorate and Coordinate: My last tip is color coordinate just as you would decorate indoors. Keep it simple by focusing on two colors for your cushions, throw pillows, and umbrella. Use your flowers to add the wow – the simplest way to go and make a big impact is with one flower color. Add small pots full of greenery or herbs (to serve a second purpose). An outdoor rug in one of your key colors can easily hide an old deck or cracked concrete and it really pulls together the furniture.
Now that the patio is complete, enjoy that cocktail in your beautiful outdoor room!