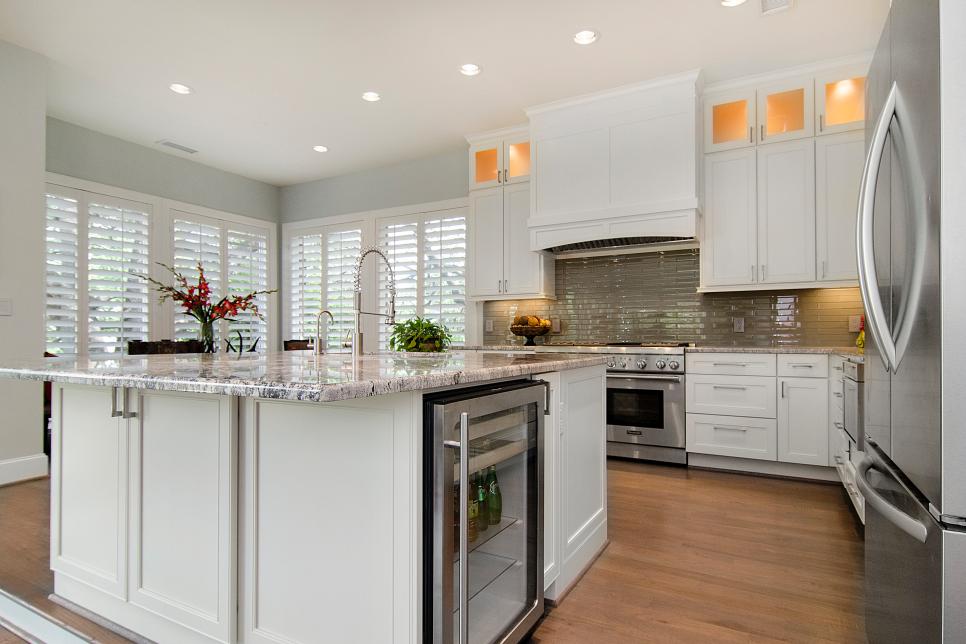 This is probably the biggest purchase you have ever made and there are many steps to successfully buying a home. The months you spend on this process can be stressful, but knowing the basics and having a smart real estate agent working for you, will save you a lot of headaches. Here are the five most common problems I see when new buyers get started down the path to homeownership:
Working with the wrong lender – Carefully choose a lender and ask your Realtor for guidance on this. The most problems tend to happen when buyers use an out-of-state or online company for their mortgage. Trust me when I tell you it is not worth the hassle and usually there are hidden fees that make the lower interest rate they dangled in front of you a wash. You need someone local to help you, who you can meet with and trust to advise you on this huge loan. I tend to notice better service from mortgage companies versus banks. Mortgage companies are focused on one thing: loaning money for home purchases. Banks offer many services and aren't as diligent when it comes to the time frame of a transaction. This can make closing on your home very stressful and cause all types of issues for you and the sellers.
Not having enough cash to close the deal – As you're saving and planning to make this huge purchase, it's common to get focused your down payment. This is obviously critical, but there are additional expenses that will be incurred in buying real estate. You need to plan for closing costs on your mortgage, title insurance and fees, homeowner's insurance, and funding your escrow account for future taxes and insurance. All of these expenses are paid at the closing table. Before you get to closing, there will be a home inspection and an appraisal that you will have to pay out-of-pocket. It is safe to budget an additional $3500-4500 beyond your down payment. If you're not quite there, we can talk about other options for covering your closing expenses.
Trying to buy without using a Realtor – Whoa! This is dangerous! Most people only buy three, maybe four, homes in their lifetime. Realtors manage home purchases all the time! No matter how much information you read about the home buying process online, you still need the guidance of a local real estate expert. While many transactions are smooth, there are many more that have issues. You need someone to guide you, handle the hiccups, and get you to closing successfully. When you are buying a home, you do not pay the Realtor. Realtors are compensated by the sellers. Why would you not jump on this free service? Some people think they will get a lower price from the sellers if they don't have to pay a buyer's agent, but the truth is your Realtor knows how to negotiate and get you the best price, often lower than what you could negotiate on your own. I know when to push for more or back off, how to make an offer look good (beyond just the price), and how to manage a tedious inspection response.
Using Zillow to understand home values – The online real estate sites are fantastic for starting your search. These sites give you a quick, easy way to see what is available and the price ranges of different communities. They are great resources, but once you get further into the process, accuracy is a must and proper comps is a necessity. Have you heard of the "Zestimate?" These are not accurate (which Zillow tells you!) and do not reflect the true market value of a property or community. I urge you to leave these sites behind once you are actively touring homes and considering making an offer. You need to get the accurate data, available listings, and timely comps from your realtor.
Focusing on the house and not the neighborhood – You've toured a dozen or so homes and finally found the one that meets all your needs. Before pulling the trigger on that offer, take some time to really look at the neighborhood. Drive through it at different times of the day. Stop and talk to a neighbor to get the inside scoop. Your home is only as good as the neighborhood. You will regret your purchase if you aren't as in love with the neighborhood as your house.
This is just the tip of the iceberg. There are many steps to choosing the right home, evaluating comps, making an offer, managing the inspection, aligning the mortgage company, title work, appraisers, and more. Are you ready to get started? Email me to schedule a 30 minute appointment to talk about what your needs and wants are in a new home. We'll also review the steps to buying and the details of the transaction.
Want more info from my blog? Read my buyer's guide to understand the steps to buying a home.