Curb appeal is huge. Think about how much first impressions matter when you meet someone new, then you'll understand the impact of curb appeal. When a potential buyer drives up to your house, they will begin to formulate their decision on whether or not to buy your home before walking through the front door. Of course, your interior staging is crucial, but your front porch, walkway, and landscaping set the tone. If your curb appeal is clean and inviting, buyers will automatically think your interior is as well. Here are the best ways to boost your curb appeal:

1. Paint the Front Door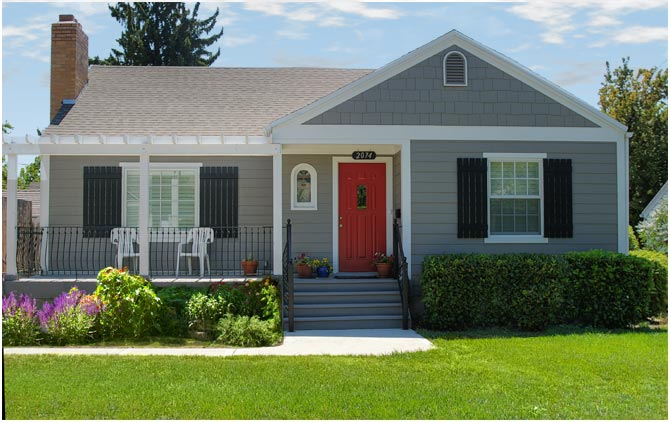 A fresh coat of paint can do wonders to a tired front door. You are going for a clean look and any matching color will do this, but think about going with a bold color that provides a contrast to your brick/siding. Or pick up a color that you use in your landscaping to tie everything together. A bold color brings in a lot of personality and it's a very inexpensive way to update your whole exterior. Also consider replacing your door knob and knocker to make the whole door look like new.

2. Update Your Lighting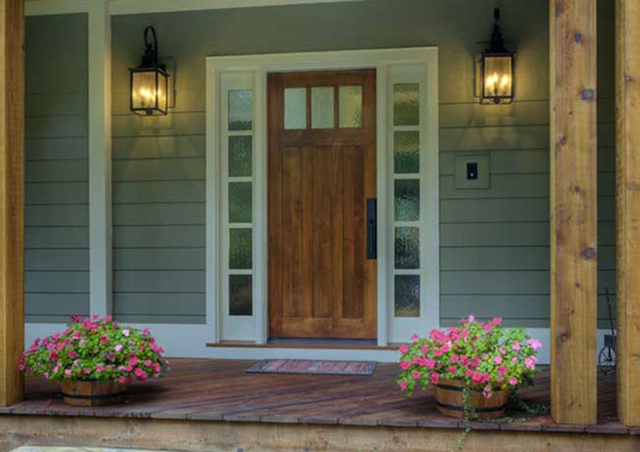 New outdoor lighting can set the stage for a buyer to think you've kept this home up-to-date. Swap out old porch lights for something new and trendy. These do not need to be expensive fixtures, just something stylish from a local home improvement store. If you have lights by the garage door, update those as well.
3. Give the Landscaping a Boost

All of your landscaping should be weeded and mulched. Try to add in some colors by placing flowers in dark, empty spots. Fertilize the lawn, kill the weeds, and mow every five days to keep it fresh. This is the time when you need to edge and trim weekly – you want everything to look polished. All of your shrubs, trees and plants should be pruned and well kept. Remove anything that looks dead (or partially dead).
4. Decorate the Front Porch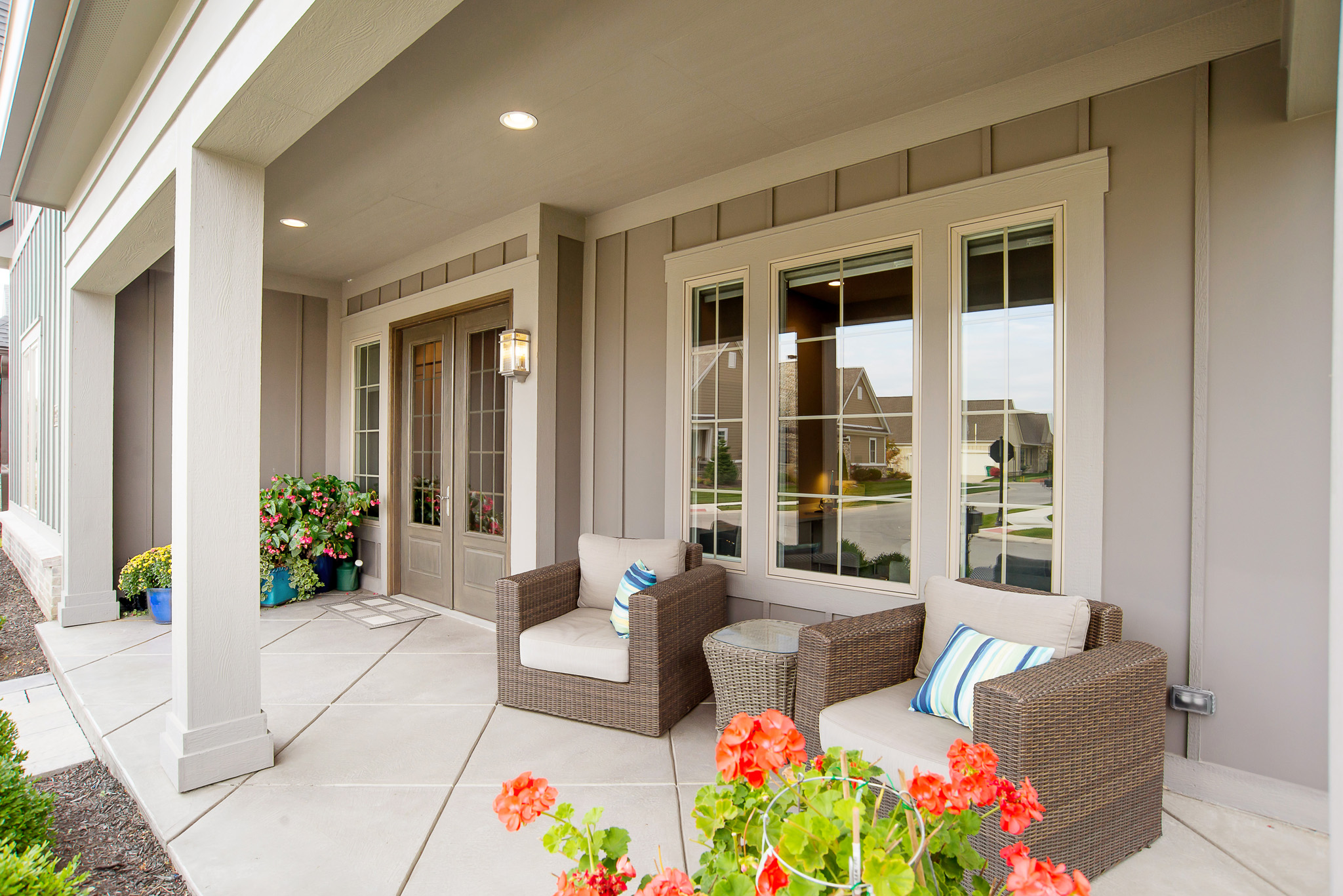 Start with a large pot of flowers by the front door. Go big and make a statement with a solid color mass that complements your home's exterior color (use pansies in the spring and mums in the fall). Placing a bench, chairs and/or a small table immediately adds style and comfort. A pillow can add a splash of color and tie together your landscaping, door, and furniture. If you have an old wrought iron or wood chair, spray paint it a color that matches your exterior or a bright contrasting color to give it some pop. This furniture must look clean and new (but it doesn't have to be!). Buy a new door mat that is either neutral or matches your furniture – I recommend getting something large and functional since many people will be walking through your door. Use the season to give a theme to your outdoor décor, but don't overdo it!

5. Upgrade the Garage Door

This is especially important if your garage door faces front and the lots in your neighborhood are narrow. This is an area where you should recoup your expense as the garage door ranks among the top 5 home improvement projects. If your budget allows, get a door with style that enhances your homes exterior—this adds real value. If you can't afford to replace it, give it a fresh coat of paint.

It goes without saying that giving the front of your home a good cleaning is essential. Clean all windows, knock down cobwebs, wipe off window sills, sweep the porch and steps. If you haven't done it recently, power wash your sidewalk leading to the front door and any dirty brick and siding.
I am always available to consult with homeowners on what needs to be done to prepare for the market. It is often not as much work as you think! Call me to schedule a pre-listing appointment to discuss how to present your home in the best light for a quick, top-dollar sale. This service is on the house